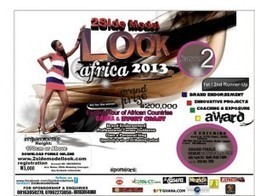 Civilian Revolution Or Positive Defiance? – spyghana.com
See on Scoop.it – SYNTHESIS OF PROFIT AND NONPROFIT

Civilian Revolution Or Positive Defiance?
spyghana.com
But wait a minute! Our God truly reigns supreme. He has an appointed time-table for Ghanaians; so we should not despair and lose hope immediately!
Donald A. Coutu's insight:
I still find my nightmares fortified by our lack of understaning of this dark continet wher alquida has already franchised more of it than anyone else has ever dared even the soviet Union durning that distant memory of the Cold War. Tray as I might I'm thinking about the old days even in my thinking of the darness of those moments.
See on www.spyghana.com