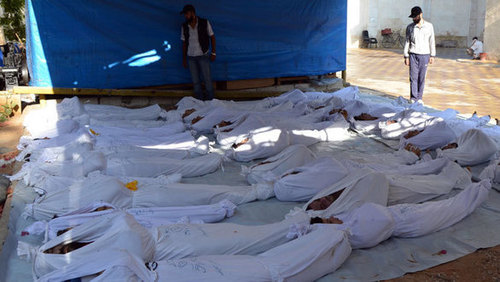 Syria 'chemical weapons' crisis: LIVE UPDATES
See on Scoop.it – VERIFIABILITY AND FALSIFIABILITY

The diplomatic scramble to avert military intervention in Syria continues, as an August 21 gas attack in a Damascus has sparked international efforts to bring the country's chemical weapons stockpile under control.
Donald A. Coutu's insight:
Oh boy the chess game continues. I suppose it's better that watching reruns but sometimes I really wonder. There's no less a reason to maintain our vigilance especially in the light of how many moves either side has left. I miss sharing the speed of the game even at the price of missing a chance to help clarify the issues that just won't stay in the box.
See on rt.com