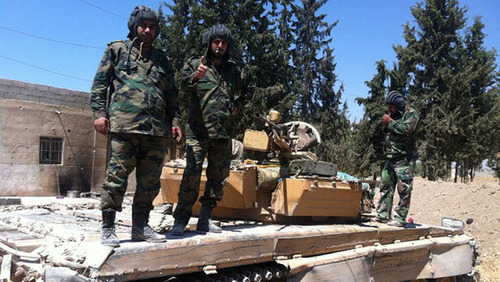 Syria says it's ready for attack 'at any moment'
See on Scoop.it – SOLUTIONS FOR ALZHEIMER'S

The Syrian government says it's expecting a military attack and is "ready to retaliate at any moment," according to a security official who wished to remain anonymous.
Donald A. Coutu's insight:
Listening to the global voices hopefully ther's a conscious reality to what it is that the himan community hopes to accomplish in light of the consequences.
See on rt.com
One comment on "Syria says it's ready for attack 'at any moment'"
Are we looking down the barrel of a cannon or is their bluster just a taunt. Collecting our intelligence and setting our plan into action is only the beginning.
the time to pray is close at hand.