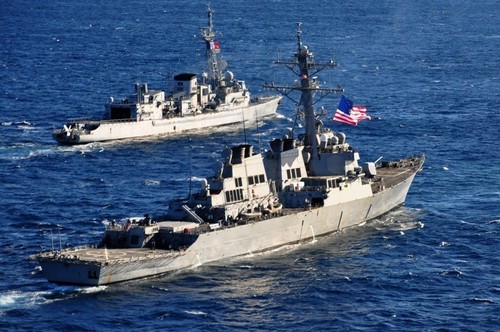 Obama has power, determination to make own decision on Syria, administration says
See on Scoop.it – VERIFIABILITY AND FALSIFIABILITY

White House statement comes as more lawmakers clamor for vote, Britain's support appears unlikely. (US military not feeling it with Syria. Marine Lt.
Donald A. Coutu's insight:
The die has been cast and the world waits in wonder. The choices that so many will have to make. I'm trying to gather enough intelligence with a blending of the voices on the ground to help with a synthesis of the curent pictue as it unfolds. Once the dust settles that ask ourslves how can we stop the noise.
See on www.washingtonpost.com
One comment on "Obama has power, determination to make own decision on Syria, administration says"
The forces gather to change the tide even with the reality that the ocean isn't as vast as once was. These pictures project power and yet were all a little more fragile.